Puma Golf gift with purchase
---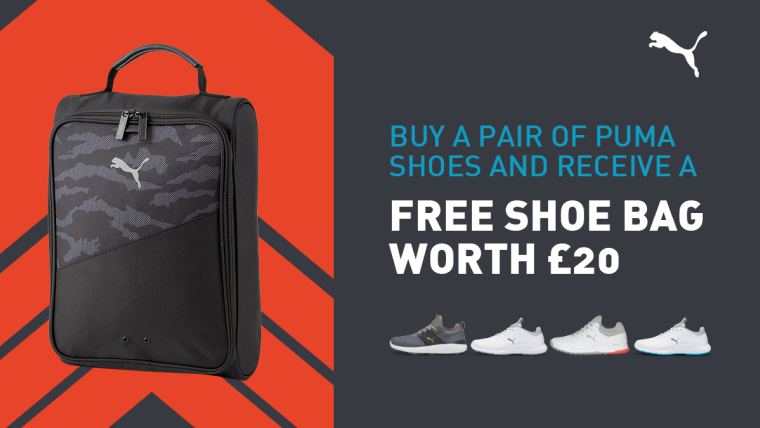 Summer's here and that means more golf being played.
If you're taking to the course more regularly, let's make sure you do so in comfort and style.
A modern pair of shoes can make the world of difference as you stroll the fairways and that's where Puma comes in.
Oh, and we have a limited time offer on whilst stock lasts:
Buy a pair of Puma shoes in-store
& receive a FREE shoe bag
So, if you're thinking about a new pair for the summer months or maybe the winter, now's a great time to try some on for size.
In the meantime, you can browse Puma's range by clicking here.
Terms & Conditions
A free shoe bag is provided with the purchase of a new pair of 2022 Puma Golf shoes.
Shoe bags are available while stocks last.
The offer runs from Monday 30th May to Sunday 3rd July 2022.
Professional staff reserve the right to end the offer at any time without prior notice.